Ambassador Theater Presents US Premiere of
Helen Hayes Recommended!

RAGE

By Michele Riml

Directed By Helen Hayes Awarded Director
Joe Banno

Produced By
Hanna Bondarewska

FEATURING:
Ariana Almajan
Marlowe Vilchez
October 22 – November 16, 2014
Mead Theatre Lab at FLASHPOINT
916 G Street, NW, Washington DC 20001 (Near Gallery Place Metro, Paid Garage Parking on 9th or 10th Street)
Preview Wednesday, Oct. 22, 2014 Opening & Reception after the show
Press Opening: Sat., Oct. 25, 2014 8 PM
Shows: Wed – Sat at 8 PM; Sun at 2 PM
Tickets: $10 – $40
Box Office
ABOUT
RAGE – In this tense, one-act, Canadian play, an unstable high-school student confronts a pacifistic guidence councelor in her claustrophobic office at the school. During their increasingly heated conversation a gun is produced, and their encounter becomes a battle of wills. Will "justifiable" violence or passive resistance win the day? Who will survive?
Michele Riml is a critically acclaimed playwright from Vancouver, Canada. Her plays include Under the Influence, Poster Boys, RAGE, Souvenirs, On the Edge, The Amaryllis, Henry and Alice: Into the Wild and the international hit Sexy Laundry, which has been produced in Canada, Poland, Germany, New Zealand, Iceland, Mexico and the USA. Originally produced by Green Thumb Theatre in Vancouver, RAGE was the winner of the 2005 Sydney Risk prize for Outstanding Original Play and has also been translated into French and German. Her plays for young audiences include The Skinny Lie, The Invisible Girl and Tree Boy. Michele was nominated for the 2008 Siminovitch Prize. She is represented by Colin Rivers at Marquis Entertainment in Toronto.
CAST AND CREW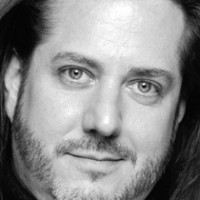 Joe Banno - Director
Over the last 25 years, Joe Banno – who recently established a new residence in Los Angeles – has distinguished himself as an innovative, critically acclaimed director. In work that has been called "joltingly powerful", "audacious" and "engagingly freewheeling", he has brought his unique, directorial vision to well over 100 productions spanning classical and contemporary theatre, opera, musicals, video and film. He has also, in a successful second career, established himself as a fresh voice in classical music, opera and film criticism, with hundreds of his pieces published in newspapers across the country.
Since 1988, Banno's productions at theatres in the Washington DC-area have been nominated for 32 prestigious Helen Hayes Awards, and have won 8 of them, including one for Outstanding Direction. Banno is also the recipient of the Mary Goldwater Award and the Bud Yorkin Award, both for excellence in directing.
With a theatre background that includes degrees from Georgetown and Carnegie-Mellon Universities and further studies at NYU and the British-American Drama Academy, film training from NYC's School of Visual Arts, The New School for Social Research and Global Village Video Center, and long experience in the classical music world, Banno brings a uniquely wide-ranging and multi-disciplinary perspective to his work.
His directing has been seen across the US – from a co-production between NYC's Blue Heron Theatre and the US Holocaust Museum in Washington DC, to the inaugural production of LA's Mutineer Theatre, to hybrid stage-works incorporating text, dance, music and visual arts for experimental companies like Musica Aperta and The In Series. He has created stagings of new and classic works for the Folger Theatre and Theatre J (DC), Rep Stage and Adventure Theatre (MD), Milwaukee's Renaissance Theatreworks (WI), Wolf Trap Opera and the American Shakespeare Center (VA), Opera Northeast (NYC), and San Francisco's Marin Opera (CA), among many other companies. For a decade, Banno was the artistic director of DC's groundbreaking Source Theatre Company.
Among the many hats he has worn throughout his eclectic career, Banno has written on classical music for the Washington Post, directed an independent feature film and a web series, worked as general manager at radio station WFUV-FM in New York City, headed–up a new-works funding initiative at Opera America and, for two years, was the on-camera co-host for the official U.S. live-broadcast of the Golden Globe Awards to the Arab world on Alhurra television. He has frequently served as an acting coach, conference panelist, competition judge and theatre consultant. Banno has interviewed conductor James Conlon before a live audience at the Folger Theatre, and director John Pascoe on the Kennedy Center's Millennium Stage. In 2010, and again in 2012, he guest-lectured in Pulitzer-Prize-winner Tim Page's arts-criticism seminar at USC's Annenberg School of Journalism, as well as recently guest-lecturing in theatre classes and workshops at Pepperdine University, Catholic University, St Mary's College of Maryland and The Shakespeare Theatre (in Washington, DC).
Currently, Banno is in discussions with theatres in LA and in the DC-area for productions in the upcoming season. He is working as director and co-screenwriter on an independent feature-film project in development, as well as on two other films and a web-series also in development. In 2013, he began contributing concert reviews to the Los Angeles Times.
CONTEMPORARY THEATRE
Banno's career has seen him direct over 60 contemporary plays – including dozens of new scripts – at a host of theatres. From 1997 through 2006, Banno served as artistic director of Washington DC's creatively audacious Source Theatre Company, where he nurtured the development of burgeoning writers through the annual Washington Theatre Festival of New Plays, and produced and directed works by a who's-who of contemporary American playwrights, including a multi-year cycle of plays by David Mamet. Under his creative leadership, Source expanded its mission – producing late-night theatre; offering seasons of music ranging from intimate cabaret to rock festivals to chamber music series and opera workshops; hosting shows of gallery art and photography; and forging partnerships, artistic residencies and co-productions with other DC theatre companies – resulting in Source's growth into a bustling, multi-disciplinary arts center.
CLASSICAL THEATRE
Celebrated for his culturally relevant updating of classic plays (like his American-set deconstructions of "Tartuffe", "The Cherry Orchard" and "The Importance of Being Earnest" at Source), Banno has been particularly noted for his work in Shakespeare. He has directed eight Shakespeare productions, including "Hamlet", "The Merchant of Venice", and a notably popular staging of "Much Ado About Nothing" at the Folger Theatre (where his production of "Romeo and Juliet" won several Helen Hayes Awards, including one for Outstanding Direction). His Shakespeare directing has also been seen at Washington Shakespeare Company/AvantBard (seven productions including the rarely-produced "Cymbeline", "Pericles", "Troilus and Cressida" and "Edward the Third"), and in the historically-recreated Blackfriars Theatre at the American Shakespeare Center (for a twice-extended, year-long run of "King Lear").
MUSICAL THEATRE
Known as well for his work in musical theatre, Banno's production of "Evita" – a collaborative project between Open Circle Theatre's company of artists-with-disabilities and the Liz Lerman Dance Exchange – was a critical and popular success. His work in musical theatre extends from classics like "Carousel" (a national tour with Opera Northeast) and "Fiddler on the Roof" (a hit production at Connecticut's Downtown Cabaret Theatre) to lesser-known works, such as William Finn's early "In Trousers" (at Source Theatre Company) and the DC premiere of "Six Women With Brain Death" (Razor's Edge Theatre). Banno's world-premiere staging of "Executive Leverage" at Source Theatre Company received a Helen Hayes Award Nomination for Outstanding Production of a Musical.
OPERA
As an opera director with over 40 productions to his credit, Banno has had his most recent successes with "The Marriage of Figaro", "The Magic Flute" and "Cavalleria Rusticana & Pagliacci" at Opera Delaware. His modernist stagings of "Otello" for Washington Summer Opera, "Sweeney Todd" with Wolf Trap Opera, and "La Tragedie de Carmen" and a Bernstein double-bill at the Alba Music Festival (in northern Italy) – together with his emerging-singer workshops of "The Coronation of Poppea" and "Das Rheingold", and his experimental stagings of non-theatrical musical works (most notably his "Winterreise" for DC's innovative music-theatre-dance collective, The In Series, and his theatre/chamber-music/haute-cuisine event, "Re:New", with renowned Chef Jose Andres and the ensemble Musica Aperta) – have reconfirmed him as a challenging and original interpreter of the art-form.
FILM & VIDEO
Banno has recently begun directing film, and his first independent feature, "Sleeping and Waking", was released in 2009. Boasting a wide-ranging knowledge of film, television and related media, and trained in film production, single- and multi-camera video production, cinema history and film semiotics, he has been involved in the world of visual media in a wide range of positions – film critic, projectionist, indie-cinema manager, co-director of live-theatre telecasts for Virginia cable television, and creative consultant on the multiple festival-award-winning 1995 film, "Bigger Fish" (Second-Hand Smoke Prods). In 2012, he completed a two-year project directing a video web-series featuring nutritionist Janis Jibrin, for fitness guru Bob Green's website TheBestLife.com, ranging from interviews and exercise videos to cooking demos and on-site restaurant features. He currently has several independent film and web-based projects in development.
MUSIC & FILM CRITICISM
As a critic with twenty-five years-worth of published work to his credit, he has contributed reviews and articles on music and film to a number of publications, including Opera Monthly, Yankee Magazine, and DC's alternative weekly, Washington City Paper, where he was the opera critic, as well as a film reviewer, from 1989 to 2008. He was a classical music critic at The Washington Post between 1993 and 2012, and reviewed classical recordings and videos for the website TheClassicalReview.com from 2009 through 2012. Last year, he began contributing concert reviews to the Los Angeles Times.
RECENT CREDITS
The last few seasons have seen Banno developing and directing a number of stage works: the plays "Elvis Blossom" and "Dear Abe" (at Virginia's newest incubator for original scripts, Studio Roanoke), the dark-comedy "Ngala Muti" and the punk-rock musical "Requiem" (for the graduate playwriting program at Catholic University's School of Drama, in Washington, DC), the American premiere – in a freshly revised and newly orchestrated version – of the British theatre-for-youth musical, "Spot's Birthday Party" (at Maryland's Adventure Theatre), the new Irish play, "Elvis's Toenail" (at Sidewalk Studio Theatre in LA) and the film-adapted, one-man show, "Wonderful Life" (at LA's Theatre Asylum).
In his first production for Northern Virginia's American Century Theatre, his audience-interactive staging of Durang's "Sister Mary Ignatius Explains It All For You" was enthusiastically received, as was his second production for the company, a rare revival of the stage-version of "Judgment at Nuremberg". In recent seasons, Banno staged a double-bill of Leoncavallo's opera "Pagliacci" and Ernesto Lecuona's Cuban zarzuela "Maria La O" (set, respectively, in 1950s Little Italy and Havana), as well as developing and directing a new musical-revue of songs from the 1930s and '40s by émigré Hollywood composers, "From Berlin to Sunset" – both productions for The In Series, the DC-based company where he had previously staged a cycle of Mozart's operas in modern-dress.